About Us
Our Organisation
Orphan Placement: St. Annes's Orphanage moves children from the streets into families. African culture has not traditionally institutionalized orphans. St. Annes's Orphanage places a great value on placing children with foster families providing mother and/or fathers who care for them responsibly.
St. Annes's Orphanage supports children with direct school sponsorship funding, school admission and supplies to children who otherwise would be on the streets. These children receive not only an education but a safe mentoring atmosphere through school to help them grow and mature. For many African children, the expense of the required uniform is enough to prevent them from attending school.
Families are unable to absorb the expense of caring for another child. Many times, the widow whose husband has died of an ailment has no marketable skills. St. Annes's Orphanage assists caregivers and foster family siblings with practical skills to enable them to support themselves and care for their children. St. Annes's Orphanage provides startup equipment and funds to start small businesses. These efforts indirectly impact the lives of hundreds of children. St. Annes's Orphanage provides training in the following areas:
Tailoring / African Arts and Crafts / Knitting
Computer Training
Driver Training
HIV/AIDS Training
Our Founder /History
St. Anne's Orphanage was established in 2004 by A Reverend Mother named Anne whom herself was brought up by a missionary organisation and today, she has decided to reciprocate that good gesture by showing love and concern to the helpless and less priviledged. and to contribute to the development of the less privileged from various parts of the world.
It is non-governmental, non-profit, rehabilitation, development and welfare Organisation.
We are actively involved in corporate philanthropic consultancy affairs both on national and international levels such as promoting youth dialogue on non-governmental levels to address issues affecting the youths by organising international conferences, workshops, seminars, fairs, exhibitions, promotions, campaigns and evangelism crusade e.g. drug abuse, child abuse, hunger, health,wars, crimes, espionage, environmental decay and the less privileged. We are also actively involved in corporate promotions of youth evangelism.
Founder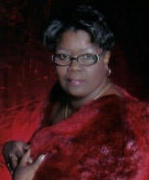 More About Us
St. Anne provides a thorough help for the development of destitute children e.g. Orphans, Homeless, Refugees, Poor children from families with many children. We provide education from kindergarten to higher institution of learning and also provides vocational training in order to make them self-reliance. We provide health care services and other medical facilities to the children as mentioned above.
We create the necessary conditions and rehabilitation, toxic mania, medical rehabilitation. We provide foods, clothing, stationary, consultation to the children/youths as mentioned above.
You-care provides sponsorship schemes to 4 orphanage homes from various parts of the world on a yearly bases. The scheme is to provide financial, material and spiritual assistance to the development of charity homes for a period of one year.
We create and organise awareness programmes for the recognition of charity homes in order to generate financial, material and spiritual supports for the promotion and development of charity homes and the less privileged children/youth. We promote goods and services to generate funds for the execution of our projects
Our Contact Information